Francesca Grisoni has been awarded the 2022 Lush Prize.
The Lush Prize offers a global prize fund to support initiatives to end or replace animal testing. It is the largest prize fund in the non-animal testing sector.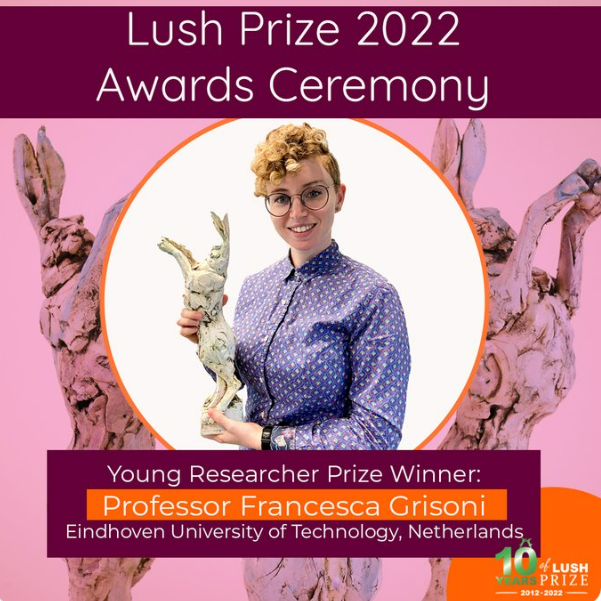 Francesca will be working on the project "Combining artificial intelligence and human organoids for animal-free drug discovery: towards a paradigm shift" along with Jeffery Beekman and Sam van Beuningen of UMC Utrecht. She is one of the five young researchers to receive the prize for the year 2022.